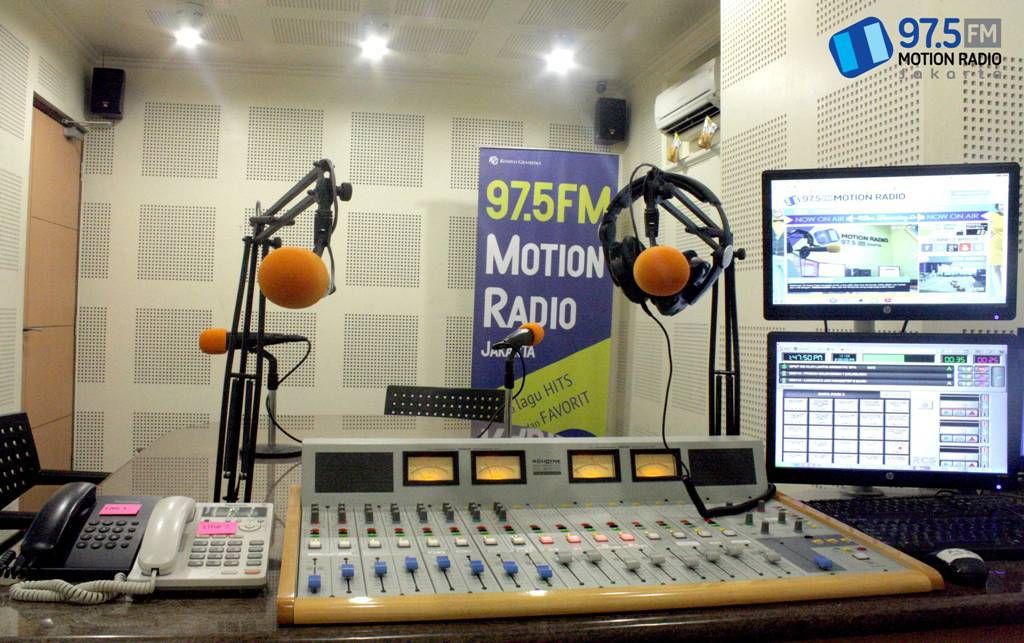 Advertise With Us
Mengapa Motion FM 97.5?
Sejak 4 Juli 2009, Motion FM 97.5 telah menjadi station kepercayaan para produsen, adv agency dan pengiklan pada umumnya dalam mendapatkan hasil yang efektif dalam kampanye program pengiklan, sekaligus meningkatkan brand awareness produk pengiklan, terutama dalam program brand activation dan outside broadcast yang menjadi program unggulan Motion FM 97.5.


OUR SPONSORS
Consumer Goods, Personnel Care, Household Product & Pharmacy
Teh Botol Sosro, Joy Green Tea, Teh Botol Sosro Less Sugar, Mie Sedap, Kecap Sedap Kecap Bango, Blue Band, Ale-ale, Ciptadent, Zinc Shampoo, Zac, Emeron Shampoo, Giv Soap, Mama Lemon,Softergent, Pepsodent, Rexona For Men, Neurobion, Clear, Pepsodent Mouth Wash, Axe, Lifebuoy, Citra Beauty Lotion, Rumah Cantik Citra, Visine, Lux Beauty Lounge, Procold, Woods, Promag, dll.


Automotive
BMW, Nissan, Suzuki, Chevrolet, Toyota, Daihatsu, Audy, Dunlop, Goodyear, MB Tech, Shell, Castrol, TOP 1, Pertamina, Prolong, My Green Oil, Bajaj, Yamaha, Ford, SolarGard, GTRadial, Honda, Peugeot, dll.


Telecommunication
XL, SMART, Nokia, Telkomsel, Esia, Indosat, Fren, Android, Blackberry, Telko, Alcatel, dll.


Banking
BRI, Mandiri, Danamon, OCBC NISP.


Restaurants and Cafes
Planet Hollywood, D'Place, News Café, 9 Clouds, Flo Lounge, Polo Campero, HOT ROD, Trainz Café, Tipsy, Pisa Cafe, MU Cafe, Score Cafe etc.


Others/Events
Gudang Garam, Garuda Indonesia, Alexandre Christie, Yes TV, NetZap, Pemda DKI, Sharp, Malaysian Tourism Board, IIMS, Java Jazz Music Festival, Soulnation, Java Rockin' Land, AF3, A1GP, Fitness First, Andre Laurent, Versace, L'oreal, BioTherm, Sanctum Spa, POLO Black, Celine Dion Perfume, Pierre Cardin, Swiss Army, Rockin Land 2009, etc.


RATE CARD (berlaku sejak 1 Februari 2014 – 31 Januari 2015)
SPOT
Prime Time
Regular Time
ADLIBS
Prime Time
Regular Time
TALKSHOW (SEMI BLOCKING TIME)
INSERTION
PRODUKSI SPOT